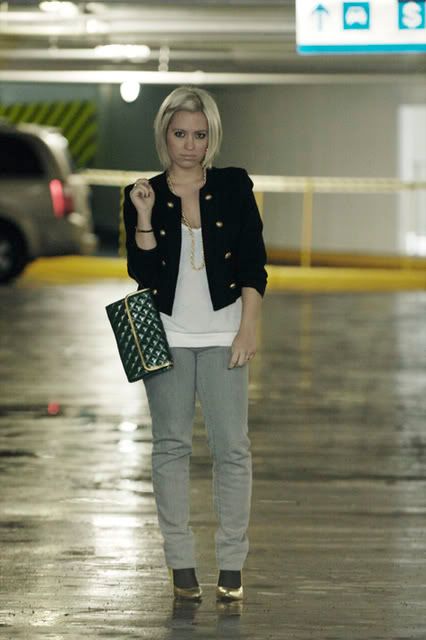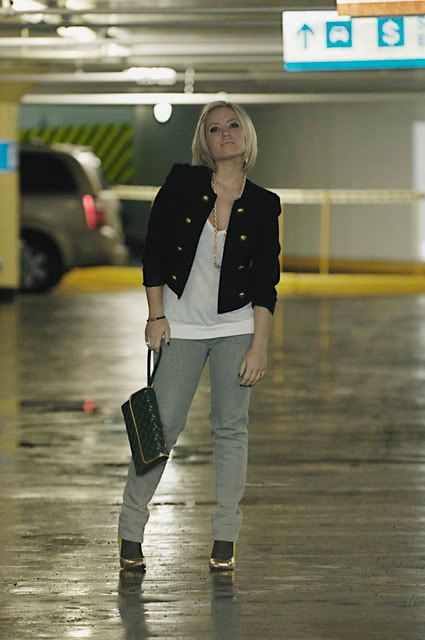 Vintage: Blazer / Urban Outfitters: tee / J Brand: jeans / Vintage: gold necklace / Aldo: clutch / AshleyDearborn: yellow leather-gold metallic pump
Today I went to the Civilization museum and I think it was the best idea cause it was pouring rain outside ! And we ended our day at my favorite Tay restaurant The Green Papaya !! Tomorrow I 'm going to the Nature museum for a Chimpanzees exhibition ! They are my favorite animal funny as it look !! Have a good week-end everyone and thank you all for your comments !!
Bonjour tous le monde !! Aujourd'hui je suis allé au musée de la Civilisation a Gatineau , qu'elle belle journée j' ai passé malgré la pluie ! Vraiment ce fut un bon choix d' activitée ! Demain je vais au musée de la nature , il y a un exposition sur les chimpanzés et je dois avouer que c' est mon animal préféré !! J' espère qu' il fera beau car j' aimerais bien avoir la chance de me promener en ville (Ottawa) ! Je vous souhaites une bonne fin de semaine et merci beaucoup pour vos commentaires je l' apprécie énormément !