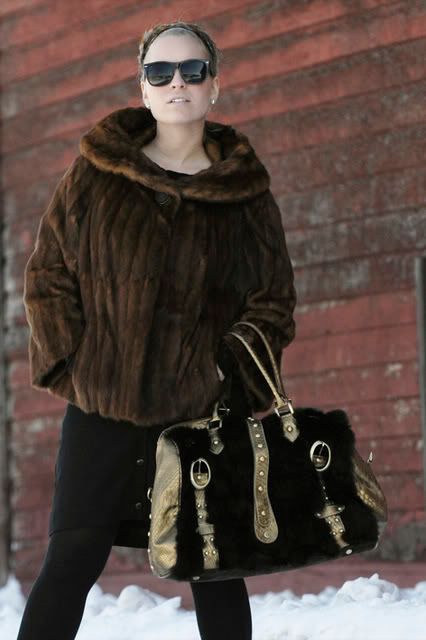 Vintage lace sweater / Vintage button down skirt / H&M tight / Siren ankle booties / Vintage fur bomber / Fosa fur-suede-snakeskin bag / Homemade feathers headband
Today my boyfriend and I didn't know what to do, so we decided to go on a trip to explore our new hometown ! I was not supposed to do a photoshoot today , it was scheduled for this friday but I couldn't resist when I saw this old fashion train station ! Luckily I was all dressed up and it was warm and sunny outside .. so why not !!
Aujourd'hui mon chum et moi ce demandaient bien quoi faire , alors nous avons decidé d' aller explorer un peu les environs de notre nouveau chez nous ! J' avais un photoshoot prévue pour vendredi mais j' ai pas pu résister quand j' ai vue cette veille station de train abandonnée ! Par chance il fessait beau et chaud alors pourquoi pas ! J' en ai profitée !