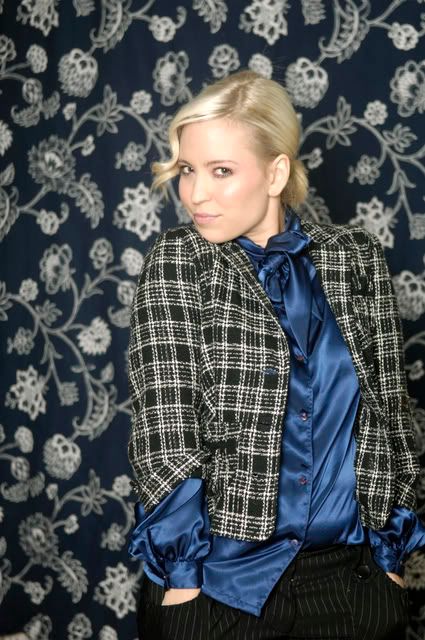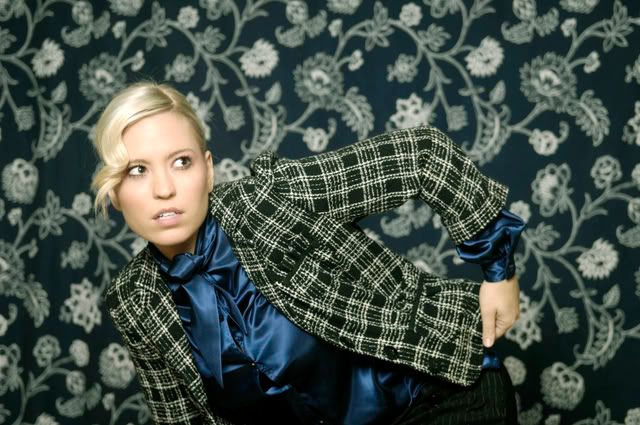 Vintage Blazer / Vintage satin blouse / Siren short / H&M tight
This outfit was inspired by my favorite t.v show Gossip Girl !! Now I can be an upper east-side girl ! This week I'm gonna be extremely busy , I'm leaving this Wednesday  to montreal cause Thursday  I'm having school to work as a dental secretary and just can't wait to start !! It's gonna be a little job on the side because I planned after to study  as a  home designing  ! That's my main  goal ! So yea I'm a multi projects girl ! That's how i see my life , doing a lot of different things !! 
Horaire bien chargée pour cette semaine ! Je commence mon cour Jeudi pour être secrétaire dentaire ! J' ai tellement hâte , cela fait très longtemps que je ne suis pas allé à l' école ! J' ai comme projet  ensuite de faire mon cour de décoration intérieure ! C' est le bu que je vise !Comme vous pouvez le constater ,  je suis  une fille qui à besoin de faire un tas de projets en même temps !  
xoxo Alice