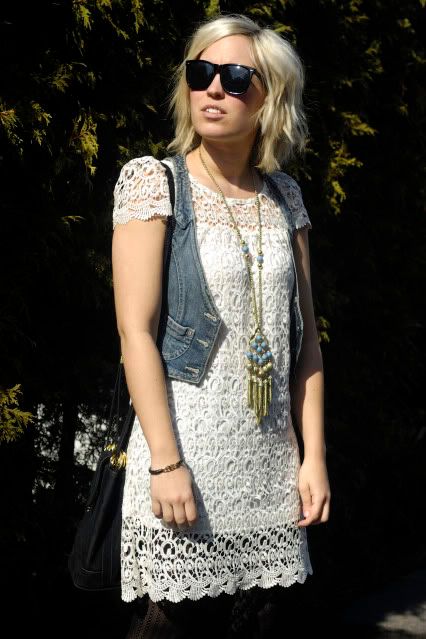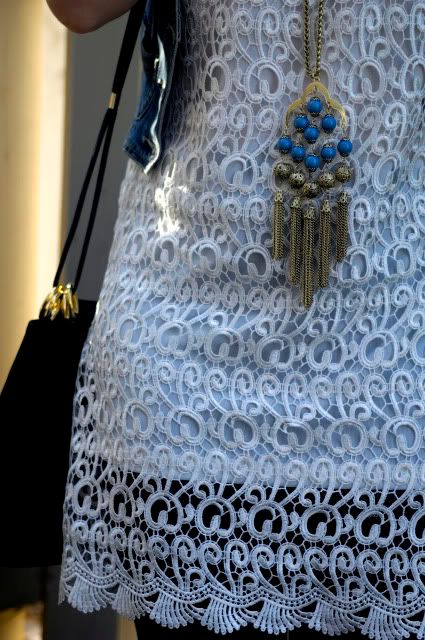 Bongo jean vest / Bedo dress / Tristan America necklace / Vintage purse / Aldo tight
Wow it' s getting warmer everyday , people are happy and I feel great !I' m so in love with this necklace that I just bought !!! It brings a good edge to an outfit !
I would like to thank Stephanie from modern.antoinette for the award that she gave me yesterday ! You fully deserved it ! My blog will have 1 month old next monday and I would like to thank you all for your beautiful comments and inpiring blogs !! thx ! :)
La température monte de jour en jour et les gens sont heureux et moi de même !! Je viens tout juste de m' acheter ce collier chez Tristan America !! Je L' ADORE !!
Je voudrais remercier Stephanie de modern.antoinette pour le award qu' elle ma dédié hier !! Mon blog aura un mois lundi prochain et j ' aimerais vous remercier pour tout ces beaux commentaires et vos blogs qui m' inspire beaucoup !! Merci !!
xoxo Alice