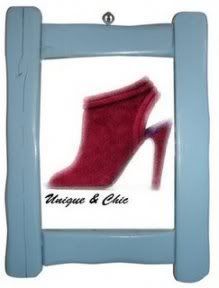 Thank you thank you Stephanie from modern antoinette for this award !! I really appreciated ! It's been only 2 weeks that I have my own blog and I'm really happy with the result ! I would like to thank god ... lol no just kidding ! ;)
I have to give some awards as well to my favorite blogs !!
To my best friend as well stephanie from modern.antoinette You are amazing and such a good friend !
To alexandrastyle.se ,she is so stylish and seem so nice !
To Emma Nygren who is one of my fashion icon , go see her on emmanygren.se !! Thank you for your inspiration !
To the cherry blossom girl with her Frenchy style witch I died for !
and finally to behind the seams , you have such a good taste ! You can go see her on theseams.blogspot.com
And gosh If could give more awards, I would ! Cause I have lots of other blogs that I love !
So girls you know what to do !! :)