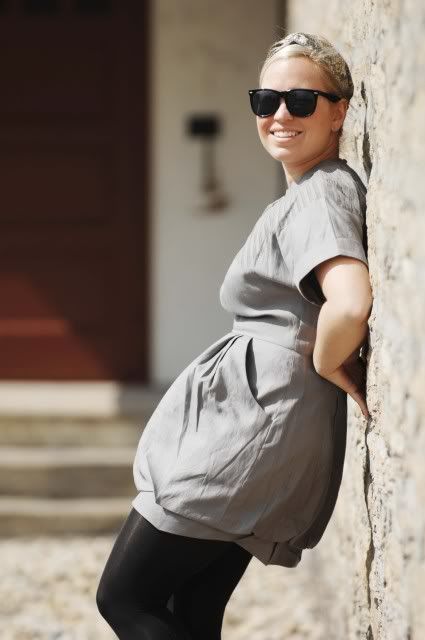 BCBG
headband 
BCBG RUNWAY
dress 
H&M
tigh t
ALDO
 diamond heart shape bracelet 
GIANT TIGER
pumps
Wow it's been a while !! I've been very busy lately , a lot happened ! I am currently working on an album and everything seems to work it out pretty good ! I planned to shoot my first music video by the end of this summer  , I can't wait to show you guys !
 Next week it's going to be my first mother's day !! :P  I think I' m gonna go to the flea market with my son .... wanna join Steph ;) ! I need sandals for the summer  !!!  I also started to run 4 times a week to get my body back  for the beach ! :P I hate running !!! Damn !!! Hope you have a good time everyone talk to you soon !!
Ouf cela fait un baille que je ne suis pas venu sur le blog !! Disons que je suis beaucoup occupé c'est derniers temps ! Je travail en ce moment sur un album de musique et je suis très satisfaite des résultats !! Je souhaite shooter mon premier vidée clip d' ici la fin de l' été ! 
Ce week-end est ma première fête des mères !! Je croie bien que je vais allé me gâter un peu au marché aux puces avec mon garçon ... cela te dit Steph ?? J' ai besoin de sandales pour l' été ! Parlant de l' été , j' ai commencé à m' entraîner 4 fois semaine, question de retrouver mon corp de plage lol ! :P Je déteste courir ! je vous laisse sur ce , amusez vous bien !! À la prochaine ! :)
Alice
xoxo